CMS Group creates transformative experiences to generate new ideas and opportunities, inspiring people and organizations to anticipate the future. We work in niche sectors, where the quality of information marks the difference between success and failure.
We think, develop and fully implement events, systems and solutions of the highest quality, based on our experience and capacity for analyzing the present and future of each industry.
Welcome to
CMS Group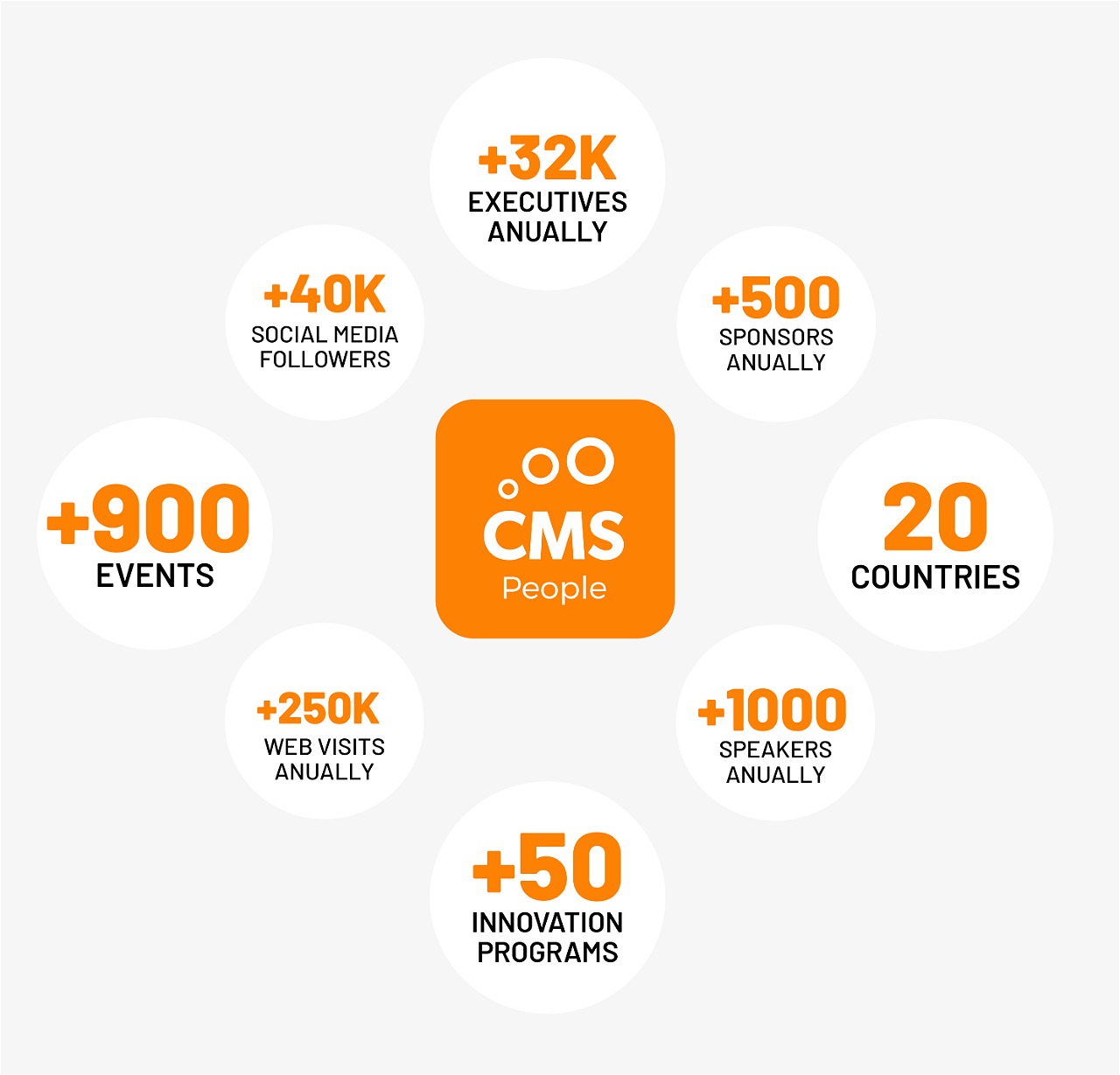 CMS Group has organized more than 800 events in America and Europe since 2000, all of them recognized as "Top of Mind" and business accelerators for decision makers.
With vertical solutions for industries such as Financial Services, Fintech, Payments, Insurtech and Innovation, we understand who is who and connect the points to anticipate the future of the business.
Let's accelerate together to anticipate the future and enjoying the journey.
A world of innovation and business opportunities
Our events have transformed themselves into the most qualified tool so that companies and key decision makers in the industry can exchange ideas and generate opportunities. The following graphs confirm the strategic importance of CMS as the best place to do better business.
CONFERENCES ATTENDEES' PROFILE
37

%

Director | CEO
President
Vice president
Partner
45

%

Managing Partner
Assistant Manager
11

%

Area Chief
Supervisor
7

%

Analysts
Advisers
Others
82% of the professionals in our Conferences are the principal decision makers.
NETWORKING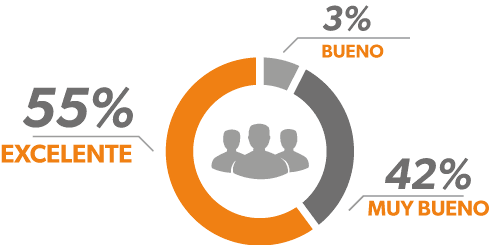 | | |
| --- | --- |
| 97% | of the atendees of the latest editions of our conferences were able to generate high level interaction and business opportunities. |
| 87% | of the participants gave us a top grade (Excellence or Very good) in the general organization of the events. |
| 8 out of every 10 | participants graded our CONTENT as Excellent or Very good. |
| 92% | 92% of participants said they would participate in our Conferences again. |